I found this article is interesting and just wanted to share.
So. Ill. Activist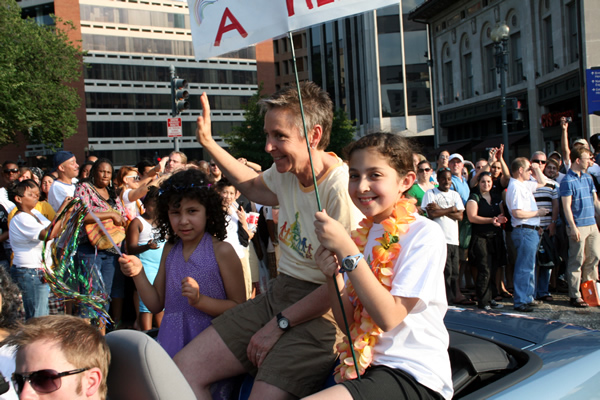 Ellen Kahn with her two daughters. (Blade file photo by Michael Key)
Only two out of 10 elementary school students have learned about same-sex-headed families, according to a new study commissioned by the Gay, Lesbian, and Straight Education Network (GLSEN). Combine this with the fact that same-sex families with children live in 96 percent of counties in the United States, and we clearly have a failure to teach children about the world and people around them.
In its study, "Playgrounds and Prejudice: Elementary School Climate in the United States," GLSEN found that during classroom discussions of families, nearly 90 percent of elementary school teachers said they taught students about different types of families—but less than a quarter included representations of LGB parents, and less than 10 percent included transgender parents.
Only a quarter reported "having personally engaged in efforts to create a safe and supportive classroom environment for families with…
View original post 710 more words